Mastering the Cloud: A Guide to Cloud Computing Certifications
With technological advancements, businesses are adapting an online format, shifting their operations and data storage to the internet via the cloud. This also makes it easier for them to access and utilize resources cost-effectively, leaving more space for growth.
As a result, there is a high demand for cloud computing experts who can help drive this change. Moreover, combined with the constant evolvement of cloud technologies and adaptation, cloud computing has become a lucrative field for anyone interested in the IT sector.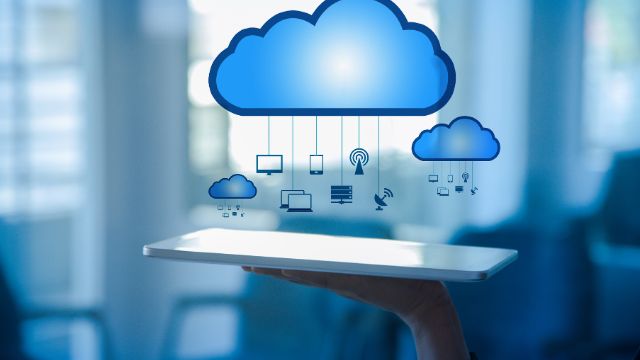 Becoming A Cloud Expert
Because of its high demand, a career in cloud computing comes with a high salary, boosted earning potential, competitiveness, and job security. To enter this field, however, one needs proper knowledge and training.
A cloud computing courses is the best way to go since it proves one's skills and abilities as a cloud expert to the recruiters. These certifications are given by cloud service providers such as Amazon Web and Google Cloud.
To pass these certifications, you can take cloud computing certification courses. These provide cloud-based knowledge and help you gain practical experience for entering the field.
You can find these courses on the certification websites or learn through third-party programs like those offered by Simplilearn. Make sure to choose your path and select the type of certification that best suits your goals and interests.
In addition, take practice exams and join communities that can help you learn the intricacies of the cloud, making it easier to pass the certification exams.
The Best Cloud Computing Certifications
You can pursue different fields as a cloud expert, including cloud engineer, architect, administrator, security expert, and DevOps expert, each of which warrants a different type of cloud computing certification.
Following is a list of the top certifications that you can pursue to help master the cloud and prove your worth as a cloud expert:
1. AWS Certification Training Course for Solutions Architect
Amazon Web Services offers this AWS Certification for cloud engineers familiar with AWS's basic workings and who want to advance into their careers as solutions architects.
The certification exam has multiple-choice questions covering storage, networking, management, and AWS infrastructure. It costs about USD 150.
2. Google Certified Professional (GCP) Cloud Architect
Ideal for those wanting to launch a career in cloud computing, this certification tests your abilities to develop and manage a resilient and secure system. You should also have analytical skills to pass the certification.
This certification by Google Cloud Services costs about USD 200.
3. Microsoft Certified: Azure Fundamentals
Another big name in the cloud field, Microsoft Azure, provides its Azure Fundamentals certification for beginners. The AZ-900 exam tests basic knowledge of the cloud.
To pass this certification, you must know about IaaS, PaaS, Kubernetes, Azure core working, security, networking, and virtual machines, among other topics. The certification costs about USD 99.
4. AWS Certified Cloud Practitioner
A beginner-level certification by Amazon Web Services, this exam tests your knowledge of fundamental cloud framework and AWS administration. In addition, you should be able to build and manage cloud ideas.
The exam costs USD 100 and leaves you an expert in AWS' security, administration, and organization.
5. Google Associate Cloud Engineer
Another certificate offered by Google Cloud, its exam contains 50 questions that test your knowledge of the Google Cloud platform and its administration, along with different aspects of cloud technology such as virtual machines, system administration, and compartments.
The certification costs USD 125 and is ideal for designers, programmers, and developers alike who want to build careers by contributing to developing cloud-based applications through management.
6. Certified Cloud Security Professional (CCSP)
Co-created by (ISC)² and Cloud Security Alliance, this certification is designed for IT security experts. It tests your knowledge of CCSP Common Body of Knowledge principles.
In addition, as a cloud security expert, the exam will contain questions on cloud security operations, cloud data security, and risk and compliance knowledge, among others. The certification costs USD 599.
7. CompTIA Cloud+
A CompTIA Cloud+ certification is proof of your abilities to automate and deploy robust cloud environments in terms of security. The certification exam is performance-based and costs about USD 348.
To pass this certification exam, you should know the operations, architecture, deployment, troubleshooting, and security of the cloud and cloud-based services.
There are various other cloud certifications, depending on your preferred cloud field. Getting a certificate in the cloud platform most used in your area is best to land a plausible job.
Conclusion
Cloud certifications are an essential requirement for anyone who wants to build a career in the lucrative field of cloud computing. Whether you aim to become a cloud engineer, architect, solutions provider, security expert, or DevOps personnel, there will be a suitable certification to pursue.
These certifications prove your expertise and knowledge in the field, making it easier for recruiters to shortlist you and a business to rely on your skills. With cloud computing certifications, you can unlock a world of career opportunities in the IT sector.