GATE 2024 Registration to End Next week, Check Details Here
The last date to apply for GATE 2024 is September 29, 2023. All the interested and eligible candidates who are yet to apply for the GATE registration, are requested to apply for the same on the official website, gate2024.iisc.ac.in.
The GATE Application Fee for Female, SC, ST, and PwD category candidates is Rs 900 (per test paper), and all other candidates, including foreign nationals, need to pay the application fee of Rs 1800.
Candidates must meet the GATE Eligibility Criteria before applying for the exam. Candidates who have enrolled in their 3rd year or beyond of an undergraduate degree program, as well as those who have successfully completed a government-approved degree program in engineering, technology, science, architecture, or the humanities, are eligible to participate in the GATE 2024 examination.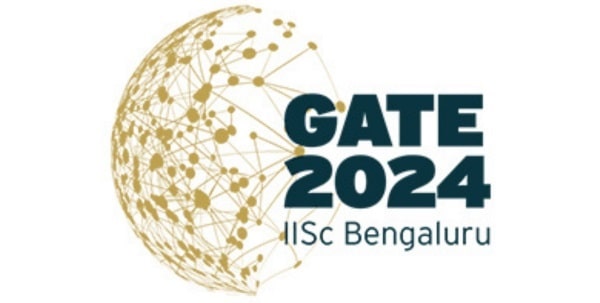 GATE 2024 Exam Dates are February 3, 4, 10 & 11, 2024. GATE examination is conducted as an computer-based test encompassing 30 distinct papers. During this assessment, candidates need to solve 65 questions within a time frame of 180 minutes, equivalent to 3 hours. The examination papers will be provided in the English language. Each GATE 2024 paper is designed for a total of 100 marks. GATE General Aptitude (GA) section is uniform across all papers and carries 15 marks. The remaining 85 marks are allocated to cover the syllabus specific to each test paper.
GATE Syllabus 2024 is available on the official website in PDF format. The syllabus for GATE 2024 consists of two components - General Aptitude and Core Discipline, with weightages of 15% and 85% respectively.
GATE 2024 Important Dates
Candidates can take a look at the following GATE Exam Dates:
GATE 2024 Application Form Last Date: September 29, 2023
GATE 2024 Application Form Last Date (with late fee): October 13, 2023
GATE 2024 Application Form Correction: November 7, 2023 to November 11, 2023
GATE 2024 Admit Card Release Date: January 3, 2024
GATE 2024 Exam Date: February 3, 4, 10 and 11, 2024
GATE 2024 Response Sheet Release: February 16, 2024
GATE 2024 Answer Key Release Date: February 21, 2024
GATE 2024 Answer Key Challenge Window: February 22, 2024 to February 25, 2024
GATE 2024 Result Release Date: March 16, 2024
GATE 2024 Scorecard Release Date: March 23, 2024
GATE Eligibility Criteria 2024
Candidates must fulfill the GATE eligibility criteria before applying for the exam:
The eligibility to appear for GATE 2024 extends to candidates currently enrolled in the 3rd year or beyond of an undergraduate degree program, as well as those who have successfully completed any government-approved degree program in Engineering, Technology, Science, Architecture, or Humanities.
GATE exam does not impose any minimum pass percentage prerequisites for eligibility.
In terms of age, there is no specific age constraint for the GATE test.
Regarding nationality, applicants must be of Indian origin to apply for GATE 2024. Additionally, individuals from Nepal, Bangladesh, Singapore, Sri Lanka, Ethiopia, or the United Arab Emirates can also apply for the exam, provided they have completed their undergraduate studies.
How to Apply for GATE 2024?
Candidates can apply for the exam by using the following steps through the official website. Given below are the steps for GATE Application Process:
Visit the official website at gate2024.iisc.ac.in.
On the homepage, find and click the link for the GATE 2024 application.
Complete the registration process and note down your login details.
Access the login page and enter your personal credentials.
Click "Submit" to access the GATE Application Form.
Fill in all required details accurately.
Upload the necessary documents as indicated.
Complete the application proces by paying the fee.
Carefully review the provided information before submitting the form.
Download, save, and print a copy of the application for your records.
With the exam dates and application process unveiled, candidates are encouraged to meticulously prepare, keeping in mind the eligibility criteria and important dates. The comprehensive syllabus, well-structured examination pattern, and rigorous evaluation ensure that GATE continues to serve as a benchmark for academic excellence. Aspirants are advised to make the most of the provided resources and time, aiming to excel in the examination and secure a bright future in their chosen fields.