10 Key Benefits of Pursuing Your Higher Education in the USA
In recent decades, the United States has firmly established itself as a pinnacle of higher education, attracting aspiring students from every corner of the globe. This magnetism is fueled not only by its reputation for hosting world-renowned universities but also through innovative collaborations with ed-tech platforms. Embarking on a journey to study abroad offers an enriching academic experience and opens doors to personal growth and vibrant multicultural exposure.
As you contemplate advancing your educational journey in the USA, let us delve into the ten essential benefits that make this choice a stepping stone to a promising future.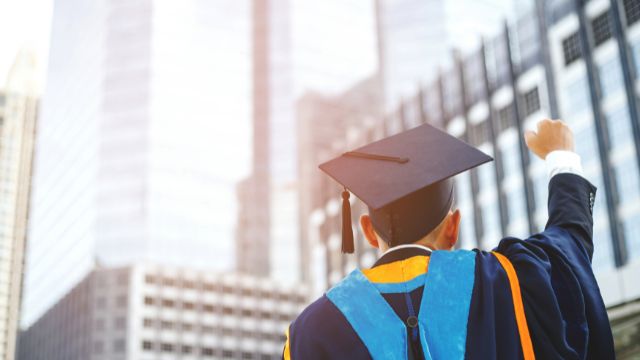 1. World-renowned Universities and Institutions
When it comes to furthering your education, the USA houses a rich tapestry of esteemed educational entities that stand as beacons of knowledge and innovation. These world-renowned universities and institutions have a longstanding tradition of academic excellence, offering a wide array of programs recognized globally. Moreover, with their roots deep in groundbreaking research and scholarly depth, these establishments foster an environment where intellectual curiosity meets boundless opportunities.
By choosing to study in the USA, students are not just earning a degree; they are also securing a golden ticket to being mentored by distinguished faculty members and being a part of institutions that are the epitomes of academic prestige and global recognition.
2. Diverse Study Programs
The United States of America stands at the forefront in offering a diverse spectrum of study programs catering to various interests and career paths. As a student, this means the freedom to choose a course that aligns seamlessly with your aspirations and even tailor your learning path with a combination of subjects that suit your objectives. Whether you are gravitating towards the traditional realms of science, technology, and humanities or looking to explore emerging fields like data science and sustainable development, the American education system is equipped to nurture your passion.
Furthermore, the collaboration between universities and ed-tech platforms ensures that students have access to contemporary, industry-aligned curricula, shaping well-rounded professionals ready to excel in their respective fields.
3. Cutting-Edge Technologies and Research Facilities
Embarking on a journey to study abroad in the USA grants you the privilege of immersing yourself in environments with cutting-edge technologies and state-of-the-art research facilities. These institutions are often the nurturing grounds for innovations that shape the future. As a student, you get the unparalleled opportunity to work alongside seasoned experts, utilizing modern infrastructure to bring theoretical concepts to life.
Furthermore, you're encouraged to push the boundaries of knowledge, contributing to groundbreaking research that has the potential to revolutionize industries. This hands-on approach enhances your learning experience and prepares you to be a dynamic professional adept at navigating the ever-evolving technological landscapes in various sectors.
4. Global Networking Opportunities
In today's interconnected world, the connections and networks you build during your higher education can play a pivotal role in shaping your career. Choosing to study abroad in the USA places you in the heart of a vibrant community of scholars, innovators, and industry leaders from around the globe. These institutions are fertile grounds where lifelong professional relationships and friendships are forged. Not only do you get to interact with a diverse student populace, but you also get the chance to build connections with alumni and professionals who are at the zenith of their careers. This global networking canvas thereby functions as a springboard, propelling you into a world of opportunities and collaborations that transcend borders.
5. Cultural Diversity and Inclusivity
The American education landscape is a beautiful mosaic of cultural diversity and inclusivity, offering students a vibrant tapestry of experiences. When you step into a campus in the USA, you're not just joining an educational institution but becoming a part of a global community where a plethora of cultures, languages, and traditions coalesce. This multicultural ambiance fosters a deeper understanding and appreciation for different perspectives, cultivating empathetic and globally conscious individuals. Moreover, these institutions actively nurture an inclusive environment where students from varied backgrounds find equal opportunities and supportive space to thrive.
Thus, pursuing higher education in the USA becomes a journey of academic growth, significant personal enrichment, and global awareness.
6. Opportunities for Practical Experience
A distinguishing hallmark of American higher education is its strong emphasis on providing students with opportunities for practical experience. Through internships, co-op programs, and research projects, students can apply the theoretical knowledge garnered in classrooms to real-world scenarios. This hands-on experience is invaluable, aiding in honing skills that are sought-after in the global job market. Moreover, collaboration with industry giants allows students to gain insights into the functioning of their chosen fields, laying a solid foundation for a successful career post-graduation.
7. Excellent Support Systems for International Students
Setting foot in a new country to pursue higher studies can be an exhilarating yet challenging journey. Thankfully, universities in the USA are renowned for their robust support systems that assist international students in acclimatizing to their new surroundings. These support structures include orientation programs, counseling services, and language assistance, ensuring a smooth transition for students who choose to study abroad in the USA. Furthermore, organizations and student groups foster a sense of community, helping you connect with peers and navigate your academic journey with confidence and ease.
8. Opportunities for Career Advancement
A higher education degree from the USA serves as a powerful catalyst for career advancement. Employers around the globe hold graduates from American universities in high regard, owing to the quality and rigor of education imparted. This educational background paves the way for lucrative job opportunities and a strong footing in the global job marketplace. Additionally, the American education system's focus on critical thinking and problem-solving equips students with skills that are transferable across various industries, providing a versatile edge in your professional pursuits.
9. Comprehensive Learning Experience
The American education system is designed to offer a comprehensive learning experience that transcends beyond textbooks. It encourages students to develop a multidimensional perspective by engaging in extracurricular activities, workshops, and seminars. This holistic approach fosters balanced growth, nurturing individuals adept at both theoretical knowledge and practical application. Additionally, ed-tech platforms further augment this experience by offering programs that are finely tuned to meet the demands of the industry, ensuring that students are well-prepared to step into the professional world with confidence.
10. Investment in Your Future
Opting for higher education in the USA is a substantial investment in your future. The value of an American degree extends far beyond the classroom, presenting a promising trajectory for both personal and professional growth. As a student, you get to foster critical thinking, analytical skills, and a global perspective, assets that are highly revered in the modern workforce. Moreover, the potential for higher earning opportunities and a robust career progression are significant benefits accompanying this choice.
Summing up
Embarking on a journey to further your education in the USA promises a plethora of opportunities and growth. With its blend of prestigious institutions, diverse study programs, and a rich cultural tapestry, the experience extends beyond academic enrichment to personal development and global exposure.
As you ponder this significant step, consider platforms like Great Learning that collaborate with renowned universities if you wish to study in the USA, paving the way for a fulfilling and prosperous future. Step into a world of endless possibilities and unlock the golden doors to a bright and promising future with higher education in the USA.
Author Bio
Kanchanapally Swapnil Raju is a Technical Content Strategist at Great Learning who plans and constantly writes on cutting-edge technologies like Data Science, Artificial Intelligence, Software Engineering, and Cloud Computing. He has hands-on skills in MEAN Stack development and programming languages such as C, C++, and Java. He is a perpetual learner and has a hunger to explore new technologies, enhance writing skills, and guide others.